A Classic French Bistro Eatery
Louis Bistro is an uptown eatery for an authentic French meal. It has an extensive and award-winning French Wine list. Its owners, Tony Foreman and Cindy Wolf have brought a piece of Paris to Baltimore with this nearly two-decade-old eatery. The eatery is known for the vibrant and lively Parisian atmosphere and renowned for its French and European cuisines. Located in Roland Park, this bistro is a popular food choice among the up-market crowds that frequent this place. Although noisy, the place doubles as a nice and cozy dining place, which only enhances the joie de vivre.
Exacting and Authentic: The Food
The wines list is an extensive list of vintages, different types, and prices to accompany the meals. Diverse wine selections are sourced from the wine-producing regions of France and go well with the classic kitchen. Petit Louis Bistro has a fixed price lunch. It serves the earliest brunches in town opening from 10:30 AM. The appetizers are priced from $10 to $21 and the entrée range from $15 to $30.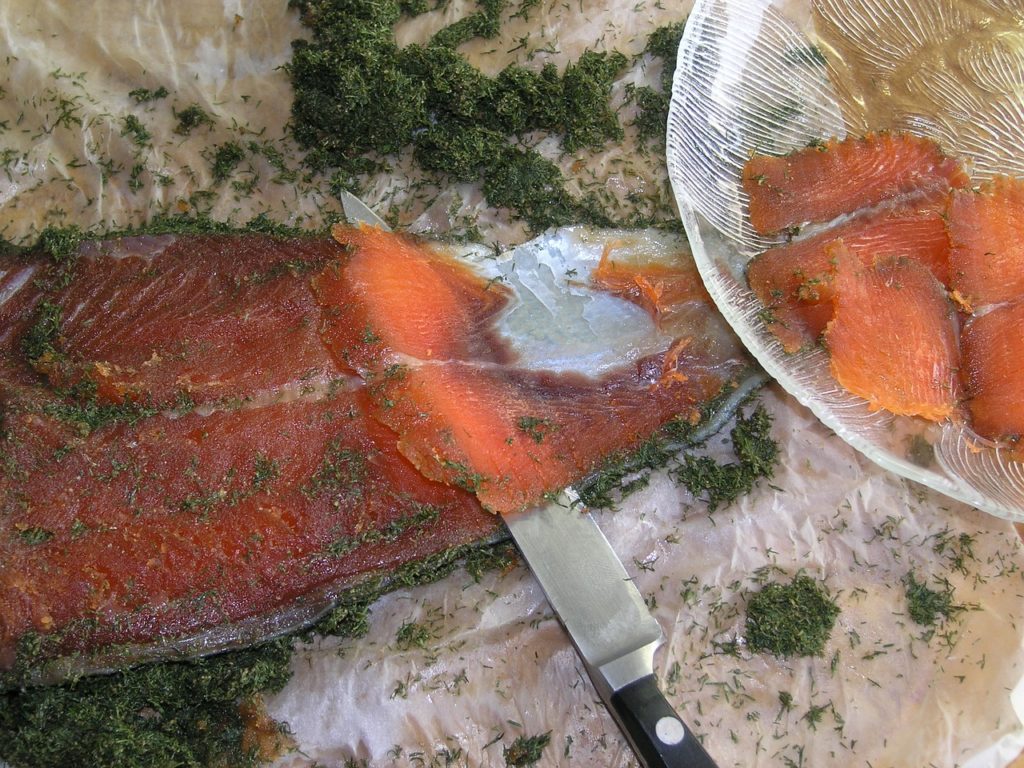 The Petit Louis Bistro Is Best Known for
Croque Monsieur
Gravlax
Trout Almondine
Wine List
Chocolate Mousse
Lamb Steak
Onion soup
Must-Try at the Petit Louis Bistro
Appetizers
Pack a punch to flavorsome appetizers with shrimp and butternut squash beignets. These are shallow fried with a subtle taste and go very well with the saffron aioli. For something light, the beet salad is highly recommended with the Honeycrisp slices of apple, fresh chevre and beets drizzled with Dijon vinegarette and goat cheese. The eggplant Napolean is a good starter to begin with and a hot favourite at Petit Louis.
Entrees
Like any typical Parisian bistro, the entrees are a highlight of the meal. For this, we suggest the duck confit and Lyonnaise potatoes. The duck meat is juicy with a perfectly crispy skin. For seafood, the roasted halibut is served with mushrooms, spiced carrot puree and Chive Beurre Blanc and is an absolute must-try. Another delectable delicacy was the cheesy Quiche Lorraine which had a creamy and velvety texture. The richness of the dish was courtesy Gruyere cheese.
Desserts
For the sweet tooth, the profiteroles have an unusual and irresistible salted caramel flavor topped with caramelized nuts. They zing up the plain old vanilla ice cream, pastry and chocolate sauce. The pear tart is one of the dessert features which must be tried for the subtle flavor and finesse that goes into making this sweet treat. To get a real taste of France, you must sample the Cheese cart at dessert.
What to Expect at Petit Louis Bistro
The Petit Louis Bistro is a fun yet very busy place. So it is highly recommended to make a reservation before you visit else you will have to wait out at the bar. Special diets catering to gluten-free options and vegetarian-friendly meals are also available. You can also avail private dining, free off-street parking and gift cards at the Bistro.
A classic French breakfast at the Louis begins with French press coffee, Ouefs Poches, scrambled eggs with cheese or ham, Gravlax and pain perdu. For specials, duck eggs are served. Brunch is a typical serving of fruit preserves, fresh croissants, unsalted French butter and sea salt. The house cocktail which is a blend of elderflower and sparkling wine is a refreshing change from Mimosas which you can try. For a savory assortment even during the early opening hours, you can select from steak Frites, Croque Monsieurs, lamb steak and escargot.
Final Verdict
This is a great place to catch up with friends and family for an authentic French meal. Average ratings on popular sites like Tripadvisor have rated it 4.5 based on 322 reviews. Although a little crowded, the food quality is unparalleled. This eatery is worth every single penny for your visit.